We are committed to providing an outstanding user experience, and we understand that we need to continue working tirelessly to ensure that the platform is stable, secure, and highly functional. We will keep adding new features and improving the existing ones to make Bridge Champ the go-to platform for bridge players worldwide.
In our quest to make Bridge Champ even better, we would like to ask for your assistance. We are excited to introduce our new bug bounty program that provides an opportunity for all of you to contribute to the platform's improvement. We will reward your help and contributions with a cryptocurrency called Ignis.
Participating in our bug bounty program is simple. Just head over to our wiki and read the conditions of participation:
wiki.bridgechamp.com/en/home/bug-bounty
We encourage you to join our Discord at the following link to help coordinate your efforts and make the most out of this opportunity:
discord.gg/yHyJSuquNW
You can easily submit your contributions through the in-game feedback feature: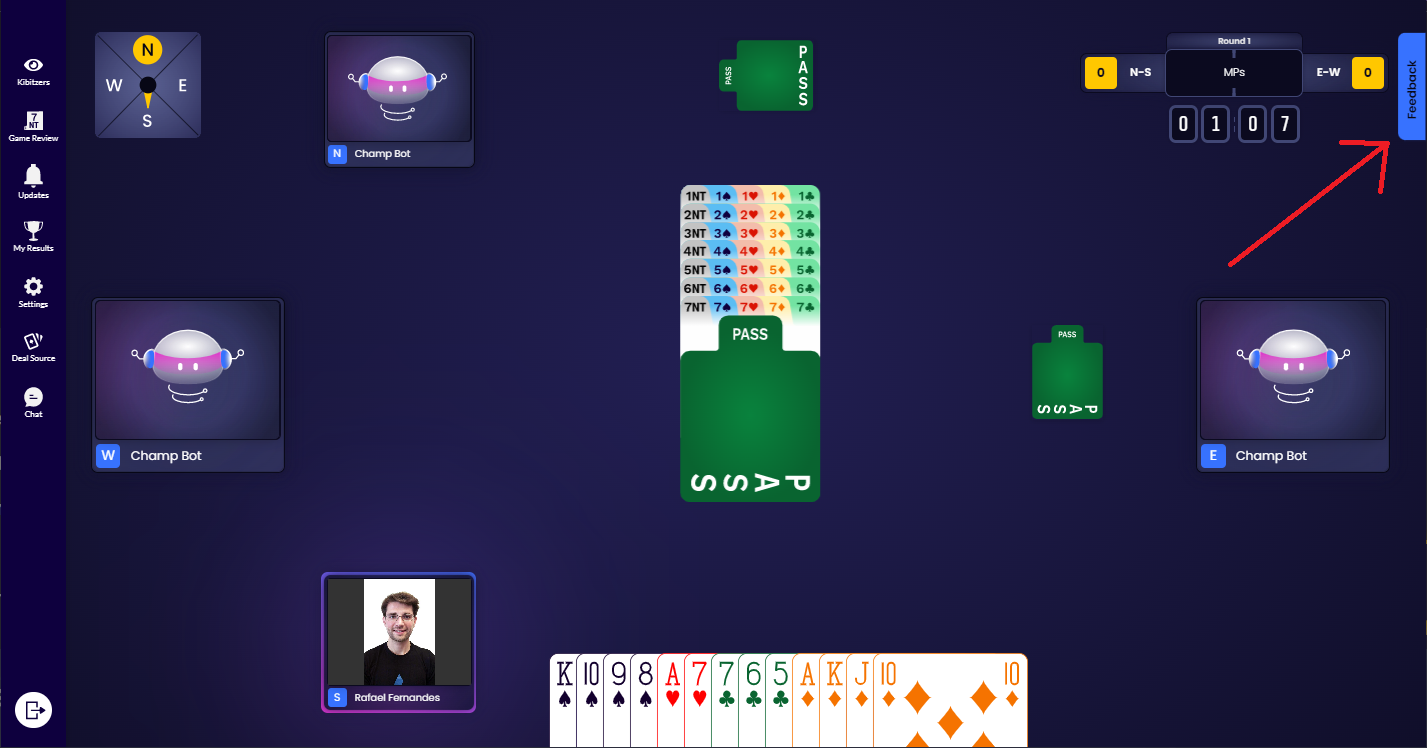 We are grateful for your support and we look forward to seeing your suggestions and contributions to make Bridge Champ the ultimate platform for bridge players. Thank you for taking the time to read the post, see you soon on bridgechamp.com!